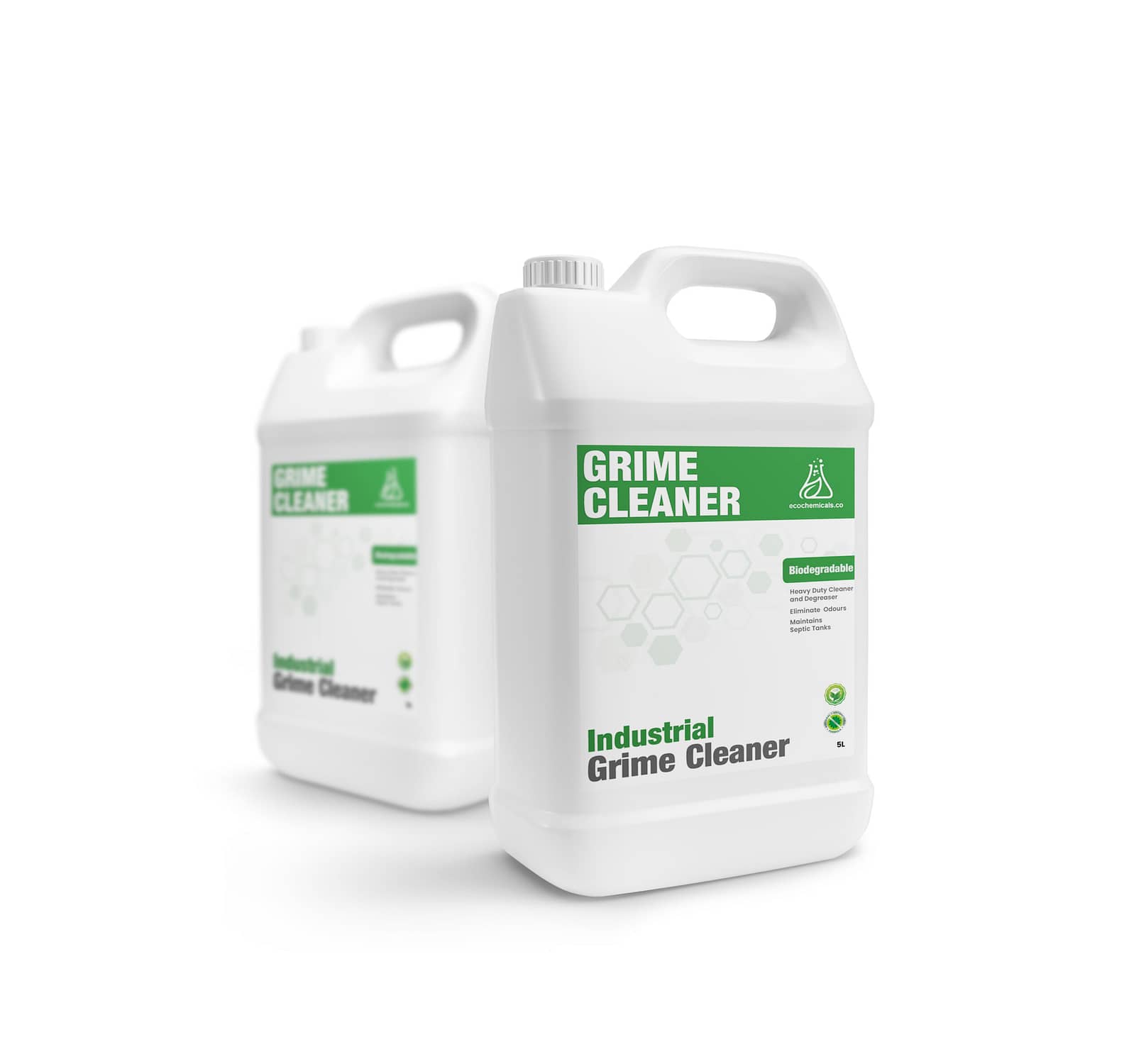 Grime Cleaner Industrial is our environmentally sustainable degreasing solution.
Utilising Ethoxylated fatty alcohols & alkylamine ethoxylate in combination with Citric Acid, this solution provides a broad-spectrum solution to your degreasing needs.
Broad-spectrum efficacy
No ammonia or bleach
Decreases risk of harm to environment
Natural degreasing properties
Soft on skin, no heavy smell
Dilution recommendation
General cleaning: 1:50
Filter membranes: 1:20
Medium-heavy duty: 1:5/undiluted
Engines & equipment (Heavy Cleaning):
1. Apply undiluted
2. Leave to soak for up to 5 minutes.
3. Wash off with power washer until foam is gone.
Ingredients
BMCN-01
Citric acid
Trisodium citrate
Water
HEC